but I do it mostly for fun.
Design
We'll discuss the goals and overall messaging. Content, graphics, color scheme, all considered.

Development
Framework is designed for pages, sections, modules, additional software and plugins.
Testing
Test the menu navigation, plugin functionality, and assess for a streamlined user-experience.

Launch
Manage DNS, adjustments for mobile responsiveness, your new website goes live.

Zia Day Spa
This upscale day spa was looking to elevate their visibility with a modern new website commensurate with the quality product they offer to their clients. I used a clean and professional layout with plenty of whitespace, so their messaging stands out.
Sarasota Source
Using colorful and fun images gave an opportunity to create a blend of beauty and professionalism.  With many pages on this site, the challenge was to build the navigation so visitors can quickly reach the relevant content with just a couple of clicks.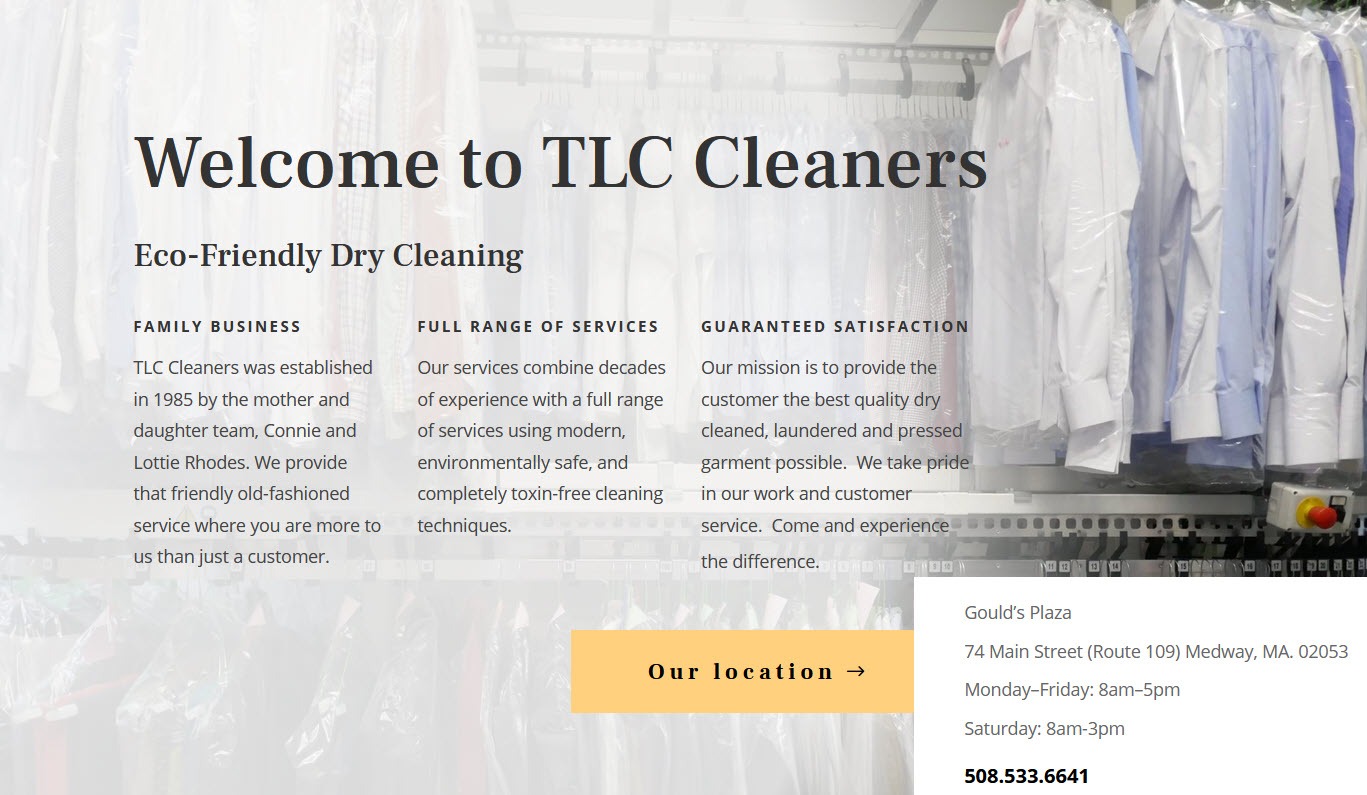 TLC Cleaners
TLC provides an outstanding service with amazing reviews.  But like many small businesses, they were largely invisible on the internet.  With some SEO and creative key phrases, they now enjoy much higher visibility and a website that clearly identifies their services.
Up and running within only a few days
Experience matters
I've been doing this for a while.  I know what looks good, and I also know what doesn't.  With a just a little input from you, I can deliver usually within just a few days.
More do-able than you think
Reasonably priced
With the advent of modern modules and advanced designer tools, the amazing site you envision is actually quite reasonable.
Let's create something awesome