Modern layouts, the latest technology, and a development team with one common goal…let's make it awesome!
Stunning websites for your business, trade, restaurant, or professional practice within only a few days.
Amazing, modern, and realistically priced
If you are looking for an upgrade, a fresh new start, or beginning from scratch…
We might be just the right agency you need.  Based in Boston, we've been creating websites since 2005 and have designed countless pages for hundreds of clients from coast to coast.  We're very good at this and our clients let us know every day.   Your new website will stand above your peers and competitors, rank high on the searches, and make you proud.   If you're concerned about cost… don't be.  We price our services to be realistic and reasonable.  You won't be disappointed. 
David Welton
Founder & Creative Director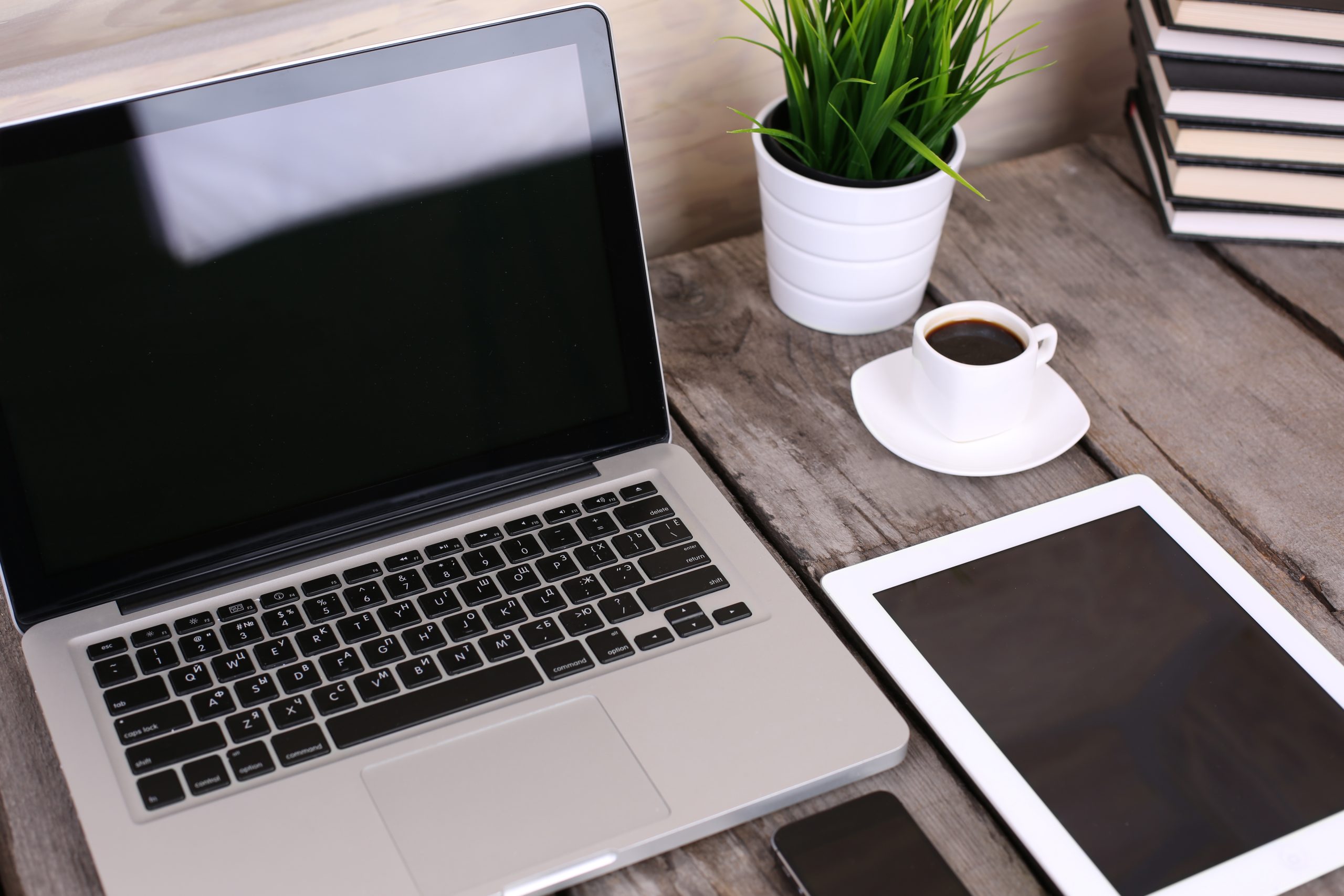 Whether your website is designed to inspire, ignite, or inform, we'll build it using modern styling and design elements that engage your site visitors and compels them to explore your site further.
Search Engine Optimization
We use the same SEO software as used by most of the Fortune 500 Companies.  We'll enhance your site-visibility so that you're highly-ranked on the major search engines such as Google and Bing.
Malware and viruses are ever-changing.  So we stay one step ahead to prevent issues before they happen.  Your site will be continuously maintained with several layers of defense to circumvent the latest threats.
Instead of using public servers, we purchase dedicated servers in bulk.  This allows us to provide significant advantages such as enhanced security and lightning-fast page loading speeds.  And because we buy in bulk, we can pass the savings along to our clients.
If you're struggling with finding the right words, there's no shame in letting us handle it for you.  We can produce your content, articulate your messaging, and achieve the high readability scores that the search engines love.  
After we've launched your new website, the last thing you want to think about is maintaining it and keeping it going.  Our Managed Services option allows you to run your business without concern for hosting, security and updates.
Stunning Creativity
We use the latest creative design options so that your site will be compelling, engaging, and designed to keep  your site visitors on your site longer.
Private Server
Unlike most websites that use a public server your website is hosted on a private server which provides enhanced security and lightning-fast page loads.
Managed Hosting
We handle the back-end functions such as hosting, security, site maintenance, and software updates so that you can run your business without worrying about your website.
WordPress
There's a reason why 62% of the world's fastest growing companies use WordPress.  It's because they are more secure, more stable, and offer the most design options than other platforms.
Reasonable price for service
We've streamlined our workflow to be fast and cost-efficient allowing us to price our services below what most other agencies and free-lancers offer.  You'll be pleasantly surprised!
Some of our development partners

★ ★ ★ ★ ★
"Concept One is in the top tier of design agencies.  They understood exactly what I needed from the start and did an amazing job.  My office website is exactly what I wanted."
Andrew H;  Internist, Summit Medical
★ ★ ★ ★ ★
"They created a great design and helped us to better articulate our services and business model.  They are true professionals, very easy to work with.  It's more than we had hoped."

Brian B;  Partner, Loyalty Clean

★ ★ ★ ★ ★
"After an initial meeting, they knew just what to do.  They created an amazing website that perfectly explains my services.  They are so easy going and went above and beyond.  Such a huge improvement over what we had."
Sandy D;  Owner, Walk This Way Newton
Skillful use of whitespace allowed us to create more emphasis on the images and bullets that best helps to communicate their messaging.
Charity should have elegance
We consolidated much of the content into manageable groups, making each page easy to read, and the site easy to navigate.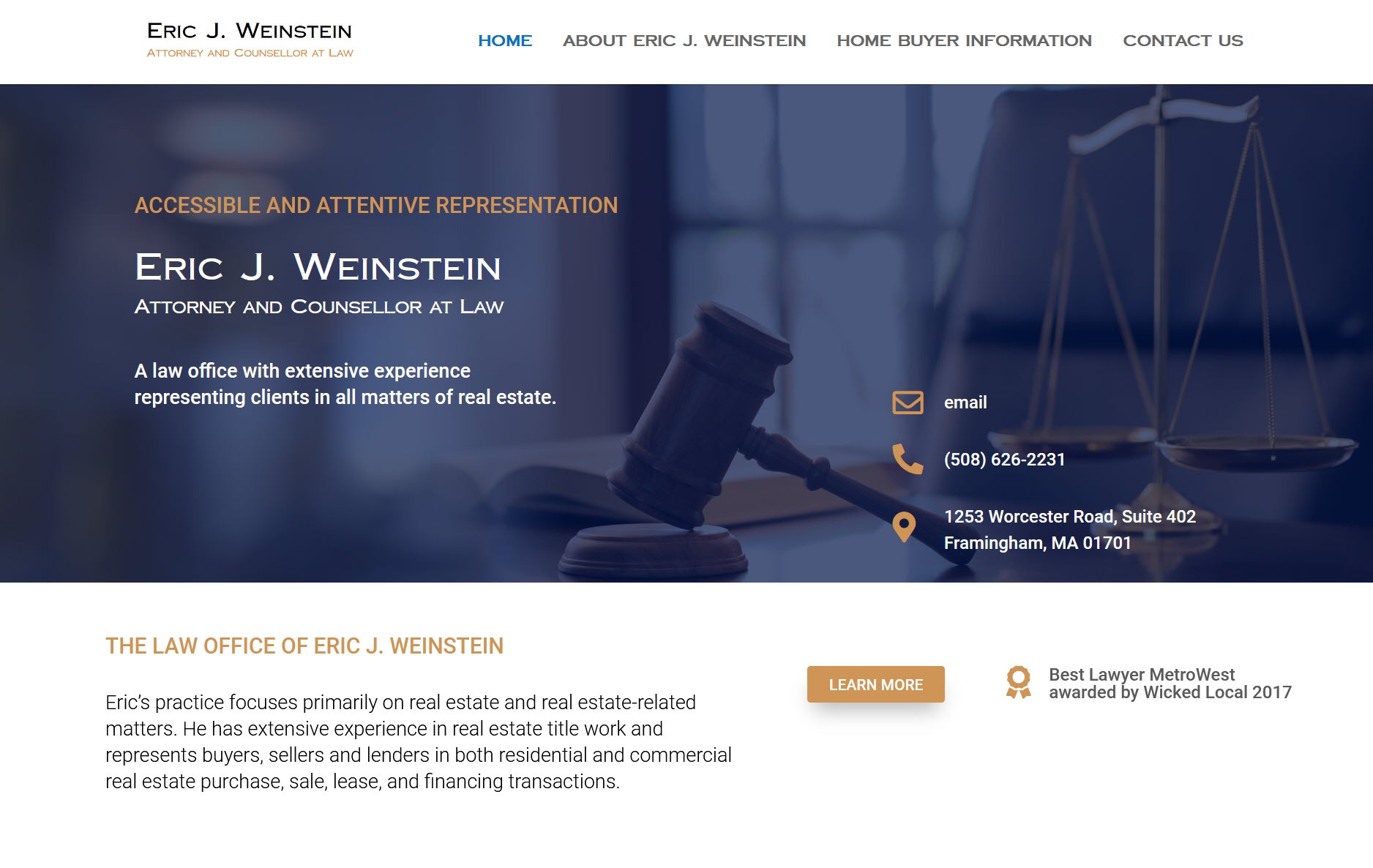 Not your typical legal website
While some legal sites can be rather unexciting, we added some styling elements to create a more distinguished and polished look.
Hair salon stands out over the competition
This site has a modern design for an avant-garde look, user-friendly, with simplified navigation.
We respond usually within minutes.  Don't be shy!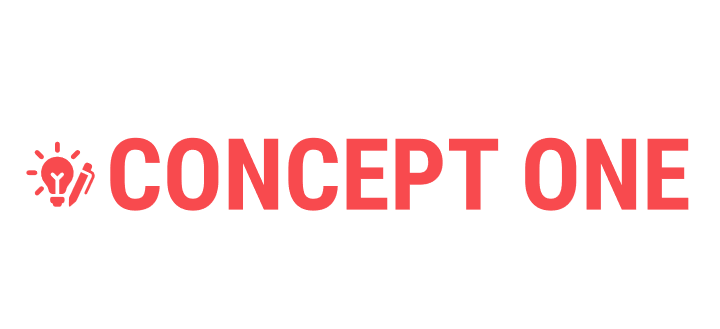 Since 2005
Hundreds of clients from coast to coast
Countless pages designed
17,426 cups of coffee consumed*
*actually it might be more than that
Copyright © 2023 Concept One Web Design